Some of you may recognize Charlie Warren here at his Amateur Astronomy Magazine booth. I did my best helping Charlie out in the sales department as well, when he needed a break! His booth was next to SX's booth, which made it double the fun.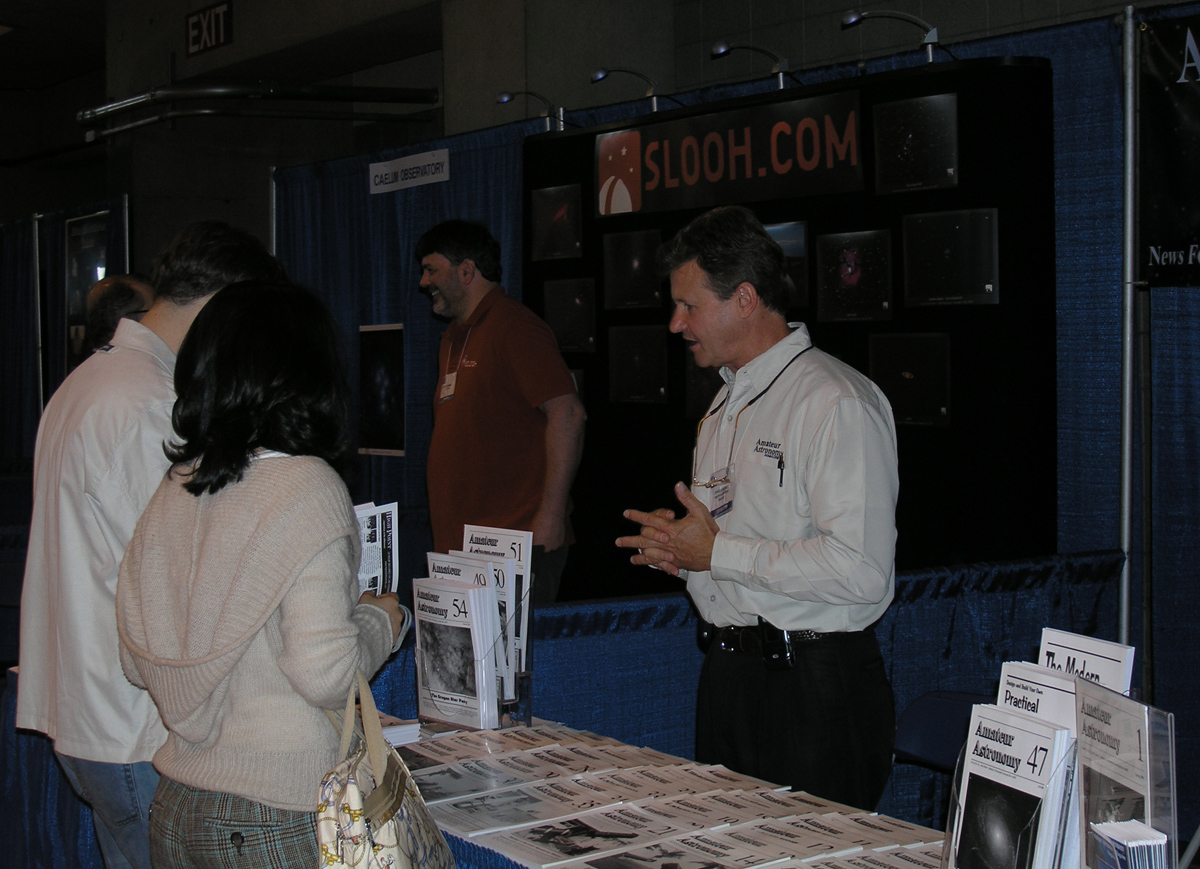 Here's an impressive piece of hardware from Meade and someone in front to give it perspective.
A gorgeous A&M 16" RC
Here's Charlie standing next to the Planewave 20" CDK20 (corrected Dall-Kirkam) mounted on a 10micron mount. Another toy I can't afford!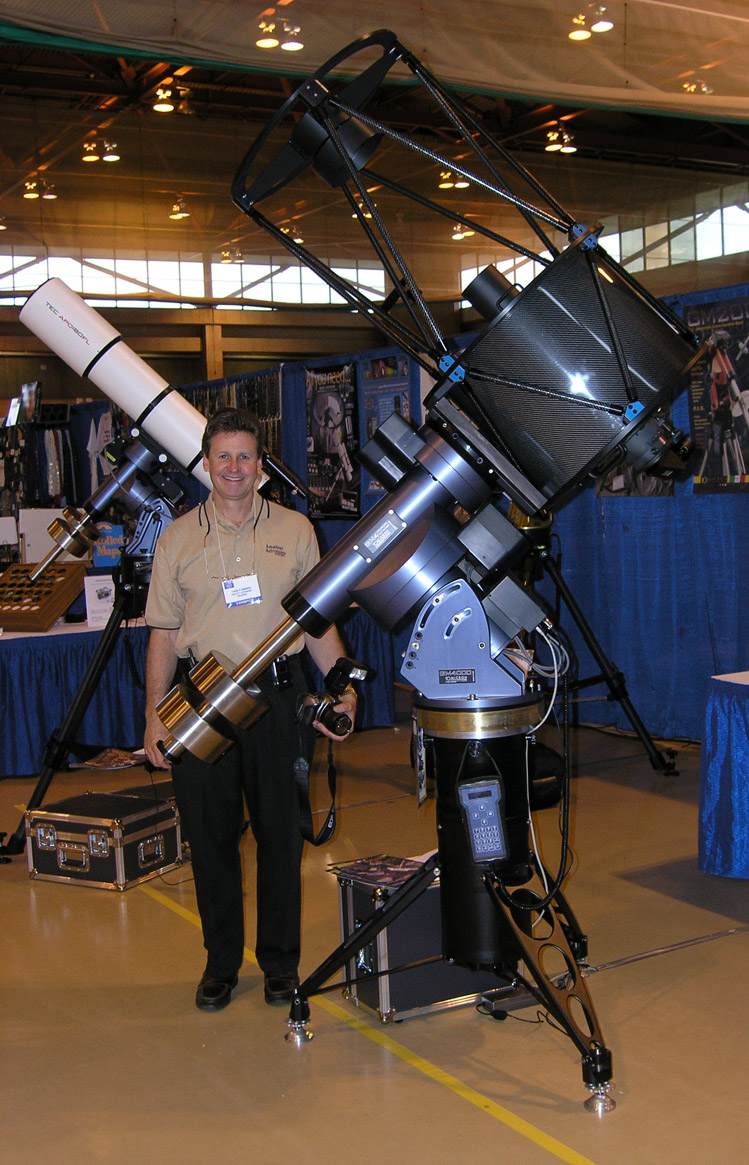 Here's Terry helping some prospective customers (actually, some of you may recognize vereran imager Rick Yandrick here with his son).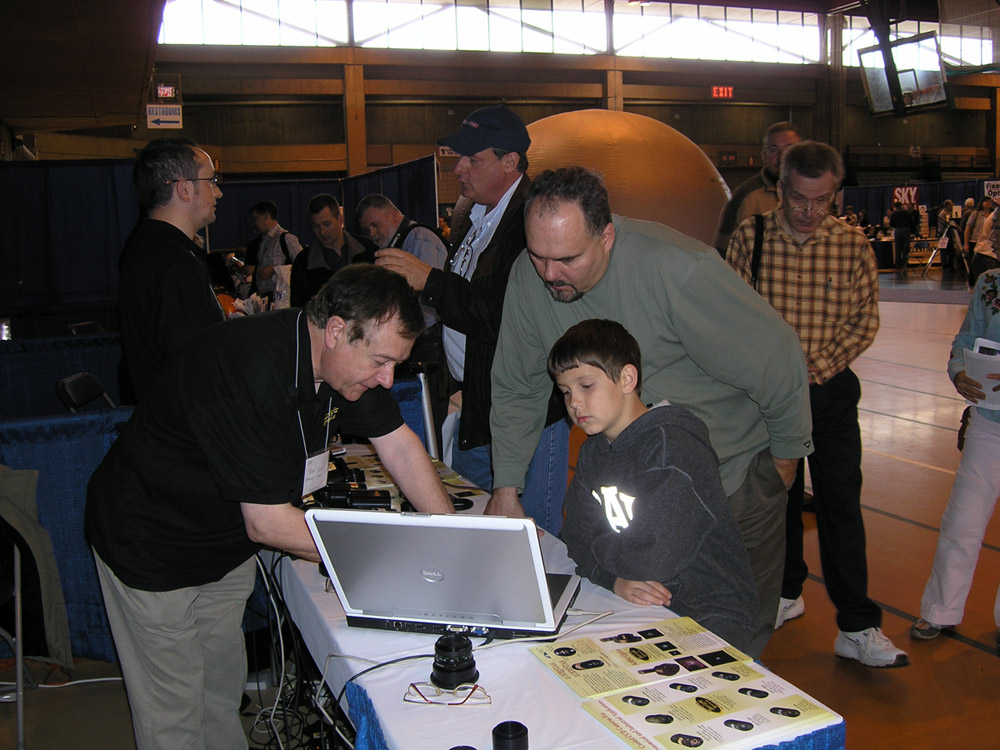 The AIC was also a blast. Where else can you be surrounded only by people interested in imaging! Met allot of wonderful people during those 2 days (4 days including Neaf). Michael Hattey had an SX booth just outside the main Conference Center (the brand new Ellipse CC) with a number of other equipment vendors. On the right is a list of Friday's events with Warren and I on the schedule.