M27 - Note the much improved resolutions for the H9C, particularly in the red frame. No color balancing performed on the RGB frame.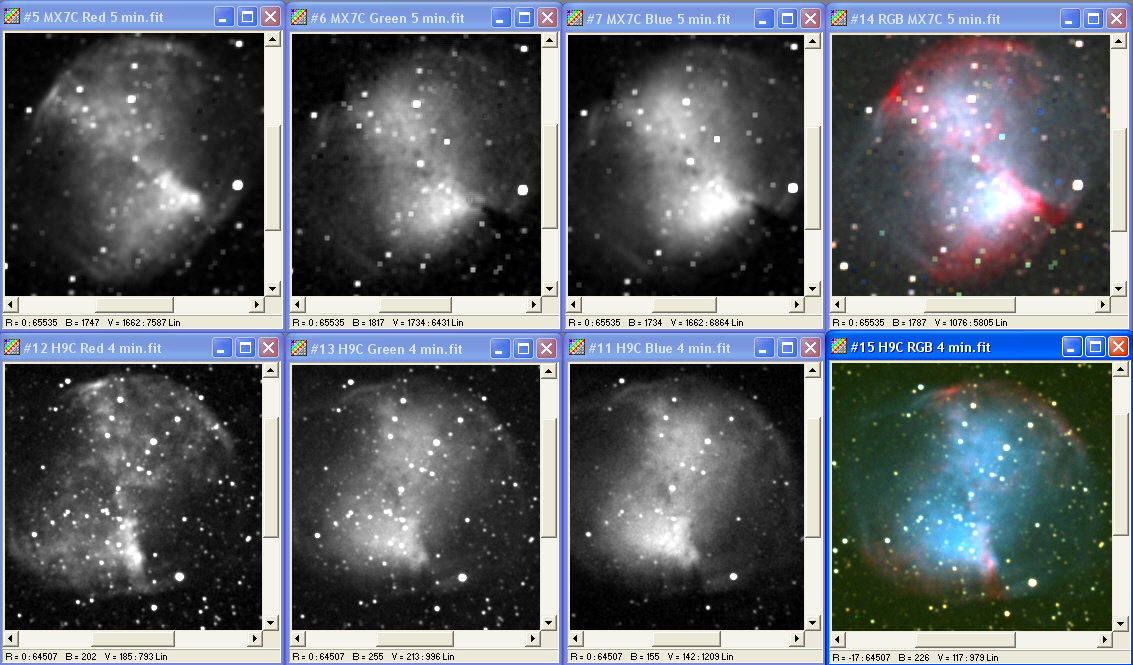 NGC5907 - For galaxies, the MX7C is typically deficient on colors, requiring long exposures. The blue frames are typically very weak with a unique blotchiness. In contrast, the H9C shows better details in the blue frame, again, with shorter exposures (no color balancing performed). The bottom set of NGC5907 shows the R, G, B and combined RGB image for a 44 minute total exposure. Very good blue signal is achieved and easily seen in the combined image.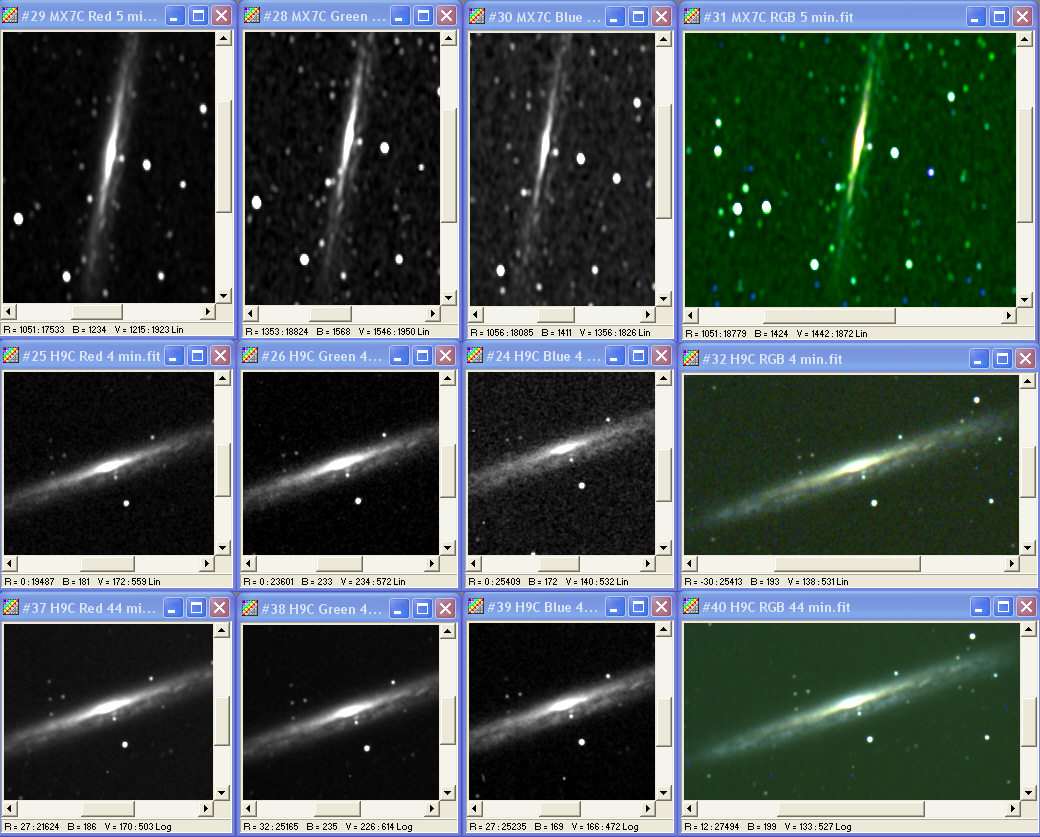 M51 - The H9C in this example was only 3 minutes long, but exhibits excellent color delineation with only 3 minutes of exposure! The MX7C image also shows some reasonable colors, but required an extreme increase in saturation (90 in AA) to show this. No adjustment was done on the H9C RGB image.